Tortellini with meat
Our company has been producing since many years Meat Tortellini, Mushroom Tortellini and as a traditional Christmas Dish - Mushroom and Cabbage Tortellini. Tortellini gained a great popularity by our customers and became a dish of the day over a whol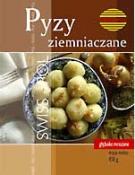 Our company has been producing since many years Meat Tortellini, Mushroom Tortellini and as a traditional Christmas Dish - Mushroom and Cabbage Tortellini. Tortellini gained a great popularity by our customers and became a dish of the day over a whole year for many of them. The biggest popularity was gained by Meat Tortellini, which Beef Filling provides them an exceptionally flavour. The gourmets in the whole country estimate this fact, what confirms the continuous increase of sold products and positive opinions of our customers, which we constantly receive.
Traditional used as a completion to the clear soups like beetroot soup, tomato soup (with chopped parsley) or boullion. Tortellini may be served as a main dish as well with melted butter and coated in breadcrumbs or a warm sauce e.g. dill or sour cream souce.
High quality and good taste have always been our goal. We have been working since many years on health and nutritional issues. We used the technologies only of the firms with best reputation. Recipes are still monitored by us to be sure of their highest quality. Our raw materials are obtained from reliable suppliers, who we have been cooperating since many years with. Our meat is obtained from farms in Southern Poland in a traditional way, without the use of harmful chemical/ industrial additives and comes only from the suppliers who have the safety and quality systems implemented. Our vegetables originate from ecologically conscious farmland of Pinczow region (Central Poland). We do not ever use chemical preservatives or other artificial additives to improve the taste or consistency of our products.
All this just described selection in connection with our recipes is a guarantee of fantastic homemade taste.

back to Products