Until recently, it seemed that producers are not eager to innovate, recent months show that it is completely different. The leading producers of haberdashery, whose taste and functional experiments are interested in consumers.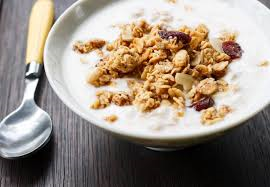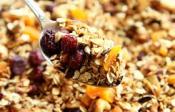 Dairy producers are wondering what will be "fashionable" in the near future. And there is a lot to choose from when browsing the palette of trends.
Innovative packaging forms and combining fruits and vegetables are becoming increasingly important. These trends are visible and operate on the market. It is noticeable to use a relatively new trend in the dairy sector, which is to combine products with different structures. According to specialists, the combination of eg crunchy and creamy products intensifies and diversifies the taste experience. There are a lot of product possibilities. These can be cereals, roasted grains or nuts, crispy snacks or "fleshy" dried fruits, as well as other multicomponent compositions. The packaging, which will undoubtedly allow to enter the discussed trend are toppers, i.e. overlays for yogurt, kefir, and cream packed into cups. Produced toppers can be equipped with a spoon or a fork allowing hygienic consumption of the product outside the home. In the field of interesting proposals we will meet solutions adapted to products packed in bottles, they are pendants that can be applied to milk, yoghurts, kefirs, buttermilk. The composition dedicated to the tags is very much. Their use makes it possible to prepare a delicious marinade for meats, a light salad dressing, vegetable dip, fruit or bread dips.
New products on the market are products created using natural dyes as well as coloring foods. In this category, these are mainly extracts from black carrots, fruits rich in anthocyanins, but also from flowers such as safflower, gardenia or spirulina - a blue pigment derived from algae. An interesting example are black ice cream or black latte dyed using activated carbon. The new trend from across the ocean slowly reaches Poland. Activated carbon is not only a drug, but also an ingredient added to food.
However, the most fashionable additive in the dairy industry today seems to be extracts of edible flowers such as jasmine, wild rose, bergamot, which are combined with fruit. Other interesting additions include chia and tea extracts.

back to News