76 percent purchase decisions are made by consumers at the store shelf. Both the form or composition of the product as well as the packaging influence the choices. Its appearance, which consists of shape, color and communication, is of great importance.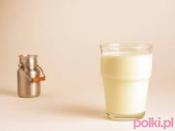 The packaging is not only to guarantee product safety, but also to ensure the convenience of consumption, to provide clear information about the product. Therefore, manufacturers are constantly looking for new technological solutions to increase the functionality of packaging, and thus the attractiveness of products.
Packaging in the dairy sector is conditioned not only by the prevailing trends, but largely by the technological possibilities of packaging and packaging lines for ready products. Packaging must often withstand high and low temperatures, have to be crushproof, must meet all standards for barrier, migration, asepticity. And at the same time they are also to be convenient to use and attractive to potential customers.
Currently, three trends prevail in the packaging of dairy products. The first is a simple form and a realistic graphic appearance. The second is the precise presentation of key messages related to product benefits, which also helps to stand out on the store shelf. Another trend is to focus on the functionality of packaging, which is associated with the increasingly frequent consumption of dairy products outside the home. Also personalization of packaging or limited series is very popular among consumers.
The packaging is the first, so one of the most important elements of the promotion of both the brand and the product itself. It should interest, attract and encourage the consumer to buy a given product. It must inspire confidence. Consumer research confirms that more than half of purchasing decisions are made under the influence of impulse. This stimulus is usually just the distinctive packaging. It is important for it to be synonymous with the brand, it is addressed to a specific group of consumers, it suggested meeting a given need, for example, refreshment, satisfying hunger, sentiment to the land of childhood or the desire to strengthen the active form.
Manufacturers are trying to find new and innovative solutions. However, even the most beautiful packaging, if it is not functional, will convince you only once.