Spółdzielcza Mleczarnia Spomlek is not only one of the largest companies in the Radzyń district, which can boast of being the largest and best employer, it is also today the Ambassador of the Lublin Province.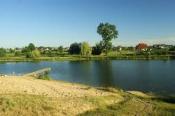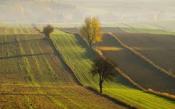 The titles of the Ambassador of the Lubelskie Voivodeship have been awarded since 1999 by the Marshal of the Voivodship. People, companies and institutions are rewarded, contributing to the development of the Lubelskie Voivodeship, the promotion of the region and the development of the local economy. The titles were awarded on Saturday, April 21 during a gala at the Lublin Fair. The prize-winners included Grażyna Torbicka, Mleczarnia Spomlek and Wschodnia Center for Burn Treatment and Reconstructive Surgery in Łęczna.
Among the winners of the Lubelskie Voivodship Ambassador, there have been: Sufler's Shed, Montex Lublin handball club (now MKS), former Polish football team captain Jacek Bąk, Ani Mru Mru cabaret, Beata Kozidrak, Perła Browary Lubelskie, Zakłady Azotowe Puławy and Lubelski Węgiel Bogdanka.

back to News