KM is Your partner KM Marzena Pietrzak is a company concentrating frozen and fresh fruits and vegetables market. Specialise in export and distribution of wid range of fruit and vegetables, as well as conventional products. Export goes to both to EU countries and to the Eastern markets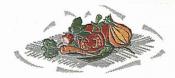 The Company's activities focuses on meeting the most sophisticated needs and requirements of their clients, related to the quality of the products, their packaging as well as timely deliveries.


The company is run by a team of qualified experts, which facilitates keeping its logistics effective and which is a guarantee of polite and professional support services.


KM offer includes a wide range of fresh fruit and vegetables aimed directly to the market of fresh or half-finished products for further processing.

Exporting frozen fruit and vegetables is also an important area of KM activities.


Each order is processed on an individual basis and we do our best to meet the needs of clients. The skills they've gained during many years of experience in cooperation with hundreds of companies are now at your disposal.




KM Marzena Pietrzak specialist provider of IQF fruit and vegetables for food industry.


back to Contractors